More strength and potential for lower costs let metal framing shine
Metal framing is a fast-growing alternative to traditional wood framing. Your contractor must know the differences and characteristics of both of these construction techniques. Inexperienced installers can lead to long-lasting problems with your project.
Also known as cold-form steel framing, interior metal framing was developed for use in areas with high-wind and seismic dangers. The steel connections have extra holding power for these type of applications.
Metal framing's fireproof characteristics, resistance to insects, and stability have resulted in increasing popularity in commercial and even home construction. Its zinc covering also makes it corrosion resistant.
It is a green material as well. On average up to 25% of the raw material is recycled, and 100% of it is recyclable. Up to 40% of commercial buildings have metal framing.
Let's take a deeper look at this versatile material and the right way to use it in commercial construction.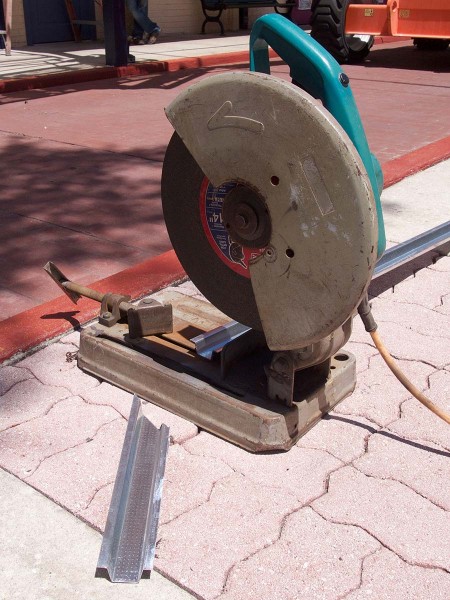 What is metal framing exactly?
Metal framing is sheet steel fabricated to sizes matching those of wood construction materials. Shaped by sending it through a series of rollers to "bend" it into the final shape of it posts and channels, its dimensions include 2×4, 2×6, 2×8, etc.. Since the shaping takes place without heat the material ends up being stronger than the original sheet steel. 
Studs and track
Again the sizes match the wood framing used in construction for years. Unlike wood, it comes in a variety of thicknesses for light or heavy applications. Primary studs are 25-gauge steel and for stiffer and taller walls, a 20-gauge stud is used.
Standard U-shaped channels or track have one 1/4-inch tall sides and replace the top and bottom pieces used in wood framing. They are nailed or screwed to the floor and ceiling. The studs sit in the tracks and attach to them.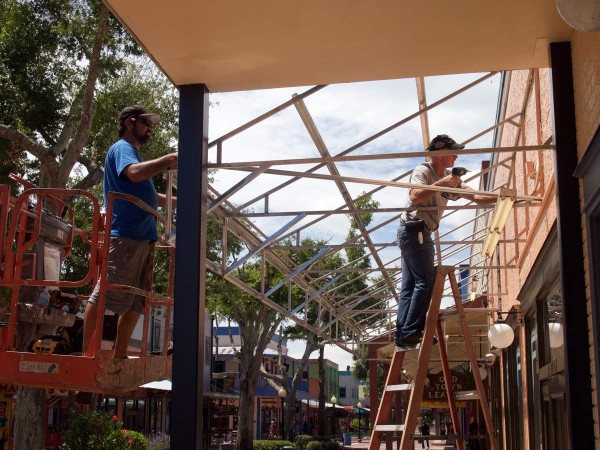 When should you use metal framing?
When you need lower costs
Besides to the advantages listed above, metal framing is about 60% lighter that wood. Installers use less physical effort installing it. This lower weight helps reduce labor and healthcare expenses with a benefit to the overall project cost.
Since the product is "truer" it is easier to install, and this lowers labor costs as well. Since the wall stays firmly in place, there are no "screw pop-outs" associated with the drywalling. Warranty callbacks don't occur due to seasonal settling. The predrilled holes to run wiring are also a labor savings.
Material costs can be lower as the improved quality results in less scrap and the expenses associated with disposing of it.  You can also install metal framing 24 inches on center versus 16 for wood.
There are even lower risk insurance costs associated with metal framing.
When you want to appeal to end-users
The benefits of metal framing assist with marketing to end-users. This assistance is especially true for its resistance to rot, mold, and insect infestations. Since there are no emissions associated with metal framing air quality can be touted. As noted before the material is recycled to some degree and recyclable. Safety advantages like fire resistance and structural stability appeal to end-users as well.
These characteristics appeal to owners, renters, and landlords alike.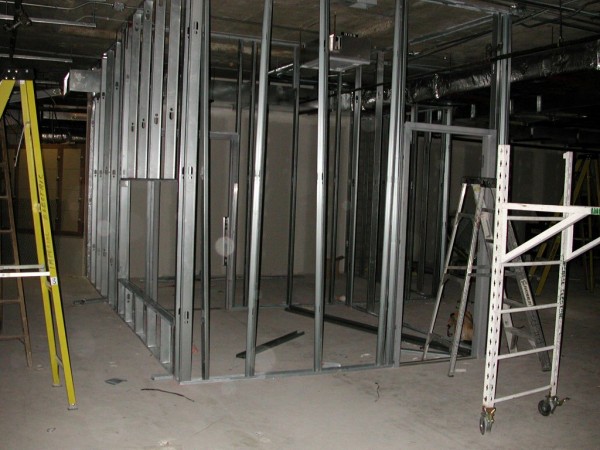 What is the process of metal frame construction?
Laying the track out
It is of vital importance to measure the space. Doing so ensures that it matches the architect's drawings. If something if off this is the time to correct it. Doing so prevents problems for the other trades in later stages of the construction. Chalk walls, doors, and other openings onto the floors and ceilings with layout lasers. This technique will ensure accuracy and prevent errors thus minimizing expensive punchout.
Once the floor channel/track is attached, a laser tool with a vertical line can be used to install the top track.
Laying the studs out
Drywall is usually installed 4 feet on center with commercial construction. It is important to start wall with the first piece of drywall that will "break" (be less wide that 4 feet). Wall length as well as window and door placement must be considered. A non-24 or 16-inch stud placement may be necessary.
Your layout can be marked at the open side of the steel stud or its center. Just make sure everyone is aware of your choice. Since your horizontal reach may be limited by the use of scaffolding, studs should be attached to the bottom and top tracks at the same time.
Installing the studs
Stud installation is the fastest part of the metal framing process. It involves three easy steps:
Insert the studs inside the track on a diagonal and raise them into place. Make sure the punch out openings line up.
Slide them into place and twist them into position. Keep them facing the same direction.
Fine tune the positioning, plumb the stud with a convenient magnetic level and fasten it into place.
You can secure the stud to just one side of the track unless your building inspector and local code require otherwise. Always check first.
Now is the time to add any supplemental framing for fixtures and architectural accessories at this time.
What about fasteners for metal framing?
Hex, pan and bugle head screws handle almost every connection application for metal framing. Self-piercing fasteners are excellent for interior drywall studs. And self-drilling ones are useful for applications that need thicker studs.
Use pan head screws in applications with drywall or sheathing construction. You may use hex head screws for other applications. Bugle head screws are great for attaching the drywall to the metal studs.
Riveting can even be used to connect metal to metal.
Sheathing and drywall can also be attached to metal framing with pneumatically-driven nails. These fasteners have grooves that allow them to pierce the steel and can be driven in with air guns.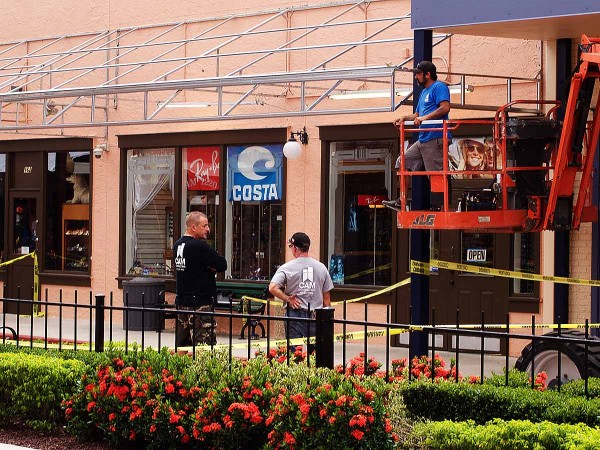 How does it compare to wood framing?
Stick Framing
Wood construction uses stick framing in most cases. The studs and beams are cut and assembled on site. It requires skilled and experienced framers.
If only stick framing is considered when choosing framing materials, wood construction is less expensive than metal. But, when the cost savings noted above come into play the cost difference narrows.
Metal framing has another capability which gives it an advantage over wood framing.
Panelization
Panelization involves assembling flat components of the building offsite in a manufacturing facility. Because of its preciseness metal framing is perfect for this technique. Its light weight also makes pre-construction fabrication easier. Shipping and handling of assembled units are a breeze. The economies of scale that panelization offers result in cost advantages.
This approach also speeds up construction onsite and lowers labor costs.
Differences in metal framing vs. wood framing
The layout process is same for both.
Panelization is much more likely with metal frame construction.
As noted above metal framing can be spaced 24″ on center while wood is typically 16″.
Studs sit inside and connect to U-channel tracks versus attaching to beams.
Plywood is used for flooring and roofing with both framing systems.
Fasteners are different with a larger variety being used in metal framing.
Wiring and plumbing are much easier with metal framing.
Conclusion
As you can see, metal framing can have many benefits for your projects. And it offers some advantages over wood framing. This is true for cost-savings, stability, and environmental considerations. You need to conduct your research with due diligence before choosing either metal or wood framing. Then make your decision.
The key is to use a contractor you can trust to make sure your metal framing is installed correctly and error-free.
When it comes time to choose a metal framing team, choose CAM Contracting.