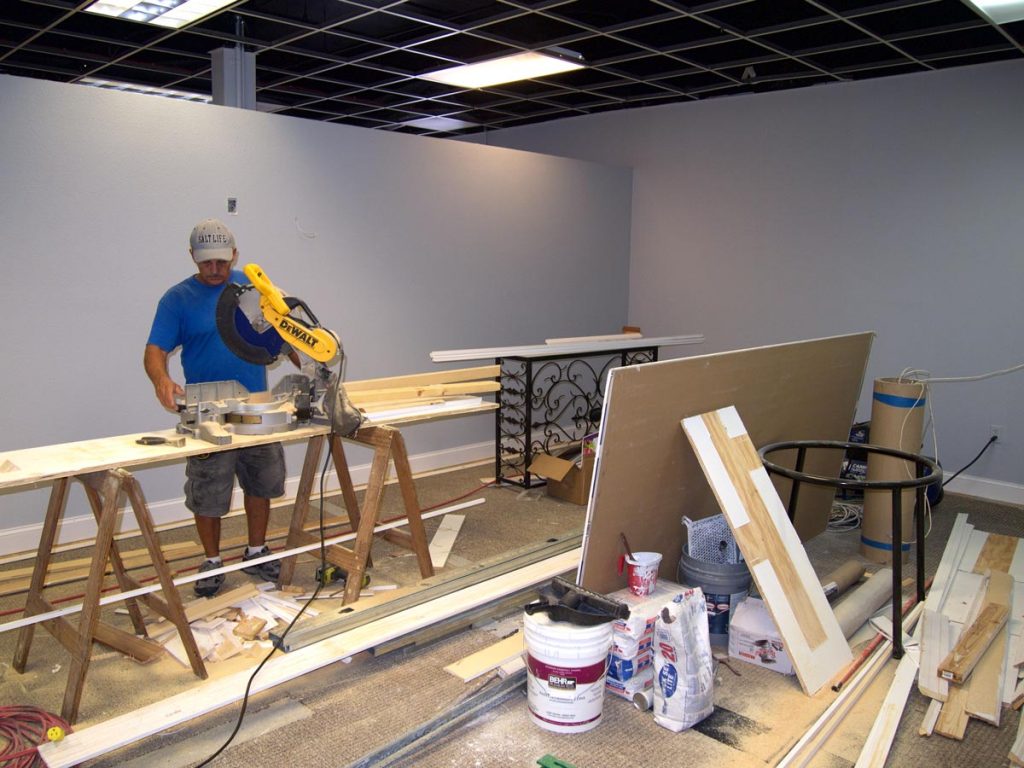 Licensed contractor versus a handyman: make the smart choice
When it comes time for a home renovation or restoration project, people often think of a handyman. But this can be a costly option.
According to Google, a handyman is "a person who is able or employed to do occasional domestic repairs and minor renovations". A handyman may be competent for hanging artwork, replacing a lock, or installing blinds. But when it comes to "construction" that will have a lasting impact on your home or business, the smart choice is using a licensed contractor.
According to wiseGEEK a licensed or general contractor's:
"license may be for general construction, or may be obtained for specialized fields, such as plumbing, painting or knowledge of heating and cooling systems like HVAC. Hiring a licensed Contractor tends to assure that one is getting someone with knowledge of state laws regarding building and has a greater degree of experience.
Additionally, people cannot usually obtain a Contractor's license unless they are also incorporated as a business. This protects both the contractor and would-be employers. If a worker with a contractor's license performs shoddy work or builds any type of building that does not come up to code, he or she can lose his or her license, as well as being sued by employers."
Why is important to use a licensed contractor? It comes down to professionalism, performance, and permits.
Professionalism
By its nature a license implies professionalism. The holder is judged to be competent, knowledgeable, experienced, and qualified to carry out the licensed work. This professionalism holds true for a licensed contractor in the construction industry. These general contractors consider every aspect of their work's impact on your home.
Efficiency
Because a licensed professional has experience and knowledge of a variety of techniques, they know the best and most efficient way to complete individual tasks and entire projects. They have the latest "book" knowledge plus the hands-on experience from doing the work many times before. Thus, you have lower costs for your project. The savings come via less unused construction material and fewer labor hours.
Safety
A licensed contractor is required to meet OSHA safety standards. Meeting them means the job site is safer from accidents that can derail your project's completion. The results of their work are safer as well since they meet local codes.
They often have worker's compensation insurance. It will cover costs in the unlikely event of an accident. This medical coverage lessens the odds of an injured worker suing you because the accident occurred on your property.
Shoddy construction can have life or death consequences, especially electrical work.
Quality
Licensed contractors have to produce quality work in order meet the codes mentioned above. It is also required for them to maintain their license. They are usually an incorporated business that must do top work to retain customers and repeat business. Thus they have a long-term commitment to quality. It's not a one-off with them.
Performance
Contractors also have a proven track record. Because of their commitment to quality and efficiency, they have many clients, repeat business, and a work history. You can access that record via referrals and conversations with previous customers.
Training
Part of maintaining a license is certification for job-site safety practices. Another part is mastering the latest and best construction techniques. They are also familiar with cutting-edge products. Training ensures safe construction and functionality of the completed work.
Bonding
Licensed professional are often bonded. They are financially responsible for their work and any damage to your home or building. Bonding protects you should the contractor perform sub-par work, not complete your project, or fail to pay their subcontractors and suppliers. It removes your liability.
Permits
Licensed contractors pull any needed permits for your project. They make sure the work meets local legal requirements. And they make sure it passes all inspections and will not cause problems for you down the road.
Conclusion
As you can see professionalism, performance, and proper permits are paramount if you want to avoid construction disasters.
The key is to avoiding costly mistakes is choosing a trustworthy and licensed contractor. It is important to have a GC who understands you and your business or property. You want someone you can count on to provide quality, safety, and value. And you want them to prevent any problems in the future.
When it comes time to think about your next construction project, choose CAM Contracting.