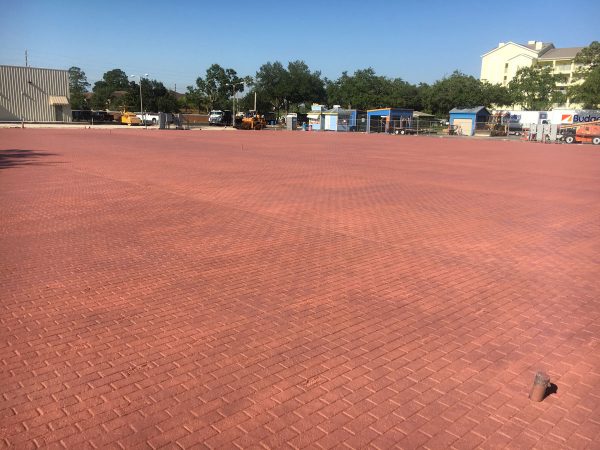 Get the look of stone or brick pavement with stamped concrete
Stamped concrete is a building material that is long-lasting, flexible, and cost-efficient. But, before we go into its many benefits, let's start with a definition.
"Stamped concrete is concrete that is patterned and / or textured or embossed to resemble brick, slate, flagstone, stone, tile, wood, and various other patterns and textures."
It is perfect for pool decks, entrance ways, patios, walkways, and courtyards. It gives these areas the upscale look of paving stones or brick without the higher costs associated with them. It was first used in the 1950s and gained popularity in the 70s. Now, it is even starting to be used in interiors.
Stamped concrete provides design flexibility
The product's ability to be colored makes it a standout building material. Natural, bright, pastel or artificial colors are possibilities. There is more flexibility to pull a building and its surrounding environment together with colored concrete that natural paving stones or slate.
It works well with these natural materials when used for fountains and steps. And it complements them at a lower cost. It also provides for a quicker installation.
Stamped concrete works beautifully with other decorative concrete elements. These can include exposed aggregate or acid staining. Brick, hexagonal tile, worn rock or stone are common patterns.
How is stamped concrete poured?
The process of installing stamped concrete involves three procedures. They are: adding the base color, adding the accent color (if desired), and stamping the pattern.
Adding base color
The base color often imitates the color of natural building materials. It is produced by adding a color hardener to the concrete. This hardener is a powder pigment that dyes the concrete the desired color.
There are two ways of applying it. They are integral color or cast-on color.